Pictures from the 1999 Rolex 24hr of Daytona.
Here is the official rendition of C5-R #2 and #4. It's a large photo but worth the wait.

CLICK HERE
For More Rolex 24hr pics by Chaz Cone...great collection!!

Here we are lined up outside the far side of the race track ready to dazzle the crowd and pit crews with well over 100 Corvettes. The parade lap is about to begin!!!
There are more Corvettes beyond the bottom of this picture.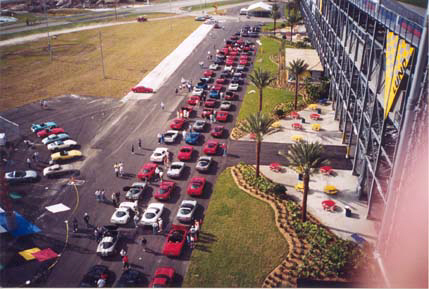 Before we went onto the track, the 3 drivers of C5-R #2 take time to sign autographs for all the Corvette drivers. We had our own private autograph session. Does it get any better than this....


Here is a sight I wish all Corvette owners had a chance to experience. All Corvettes, as far as you can see.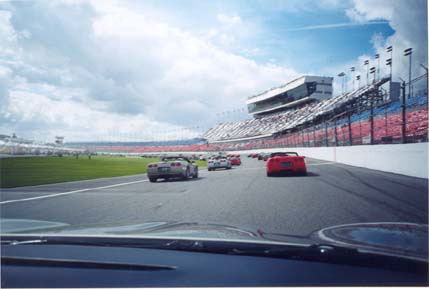 Looking back at the front straight. What a sight!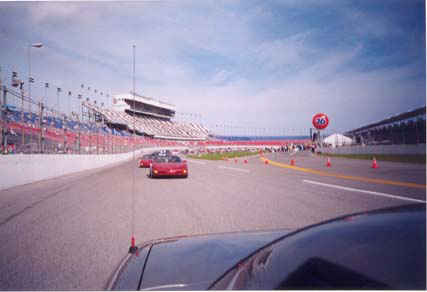 As we went by pit lane, all the crews came out to greet us!!!
After the Pace Lap we retire up to the V.I.P. Boxes to view the start of the race.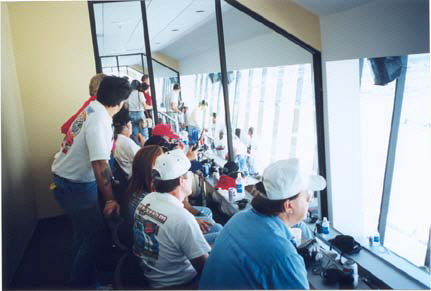 Dan has a few words of wisdom...and introduced Dave Hill, who also spoke to us.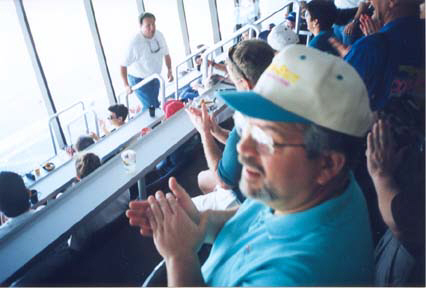 These last 3 pictures are of the C5-R that was on display out in the front part of the speedway, and the 2 pacecars.