C5 Registry Birthday Bash
Bowling Green April 1999
Here are a few pictures from the bash. Hope you enjoy them!
Here we are at the drag strip. Thanks to John Wakefield for the picture. He's in white!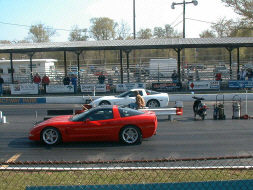 At the Museum many of the tuners had displays. Here is a beautiful Mallett white FRC. Notice that the rims are silver on one side and black on the other.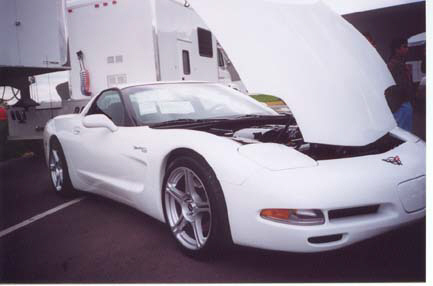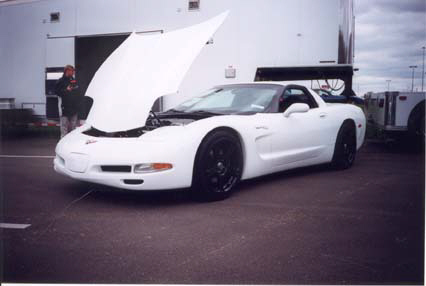 Here is the Lingenfelter 500hp twin turbo. Got a change to drive this rocket. It IS a rocket!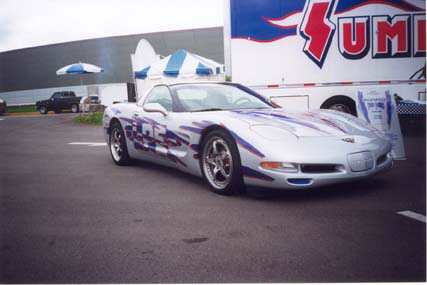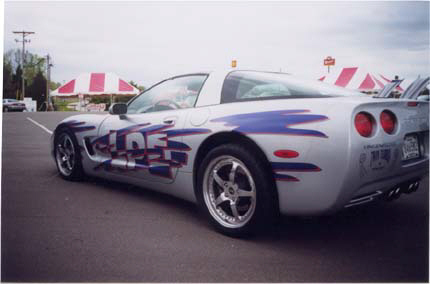 Here are some pics of the Scotty B. White racing team and cars! I'm sure we all wish them the best of success for the season. I understand they are off to a great start. We here in the North East will be at Lime Rock, CT for the Memorial Day races and to cheer on Scotty and the team. He's told me we are all welcome to visit the team in the pits. Lime Rock allows easy access to the pits. Hope to see lots of C5'ers there.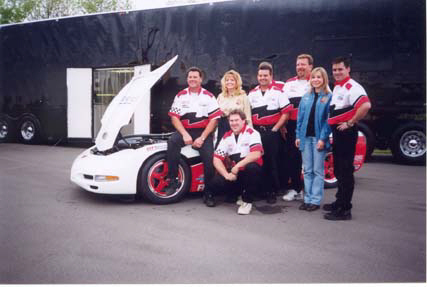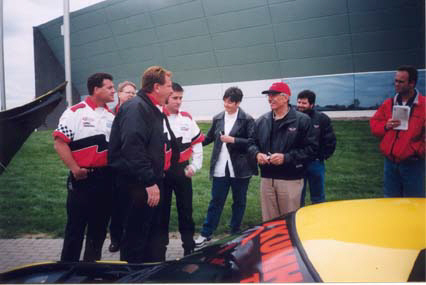 Is that a YELLOW FRC? Too bad ya can't get it till 2001 (only the coupe and convertible in 2000 I'm told). Don't ask me why cuz I don't know why either!!! If you squirt a coupe yellow and you squirt a convertable yellow, why can't ya squirt a FRC yellow? I even saw one on the assembly line and it WAS YELLOW and WAS A FRC!


Scotty at a loss for words? Naaah!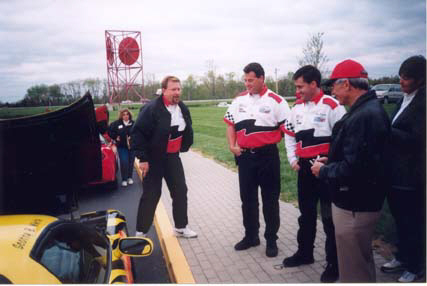 My car and Jake Delaney's beautifully detailed Pewter FRC.
Dave Hill in the cold and raw weather, but Dave hung in there and signed every hood. Thanks Dave!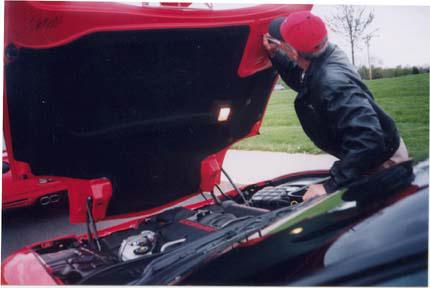 I think you know this person. He was one of the museum folks who worked their butts off all weekend. Many thanks to all at the museum. The blue coupe is the raffle car.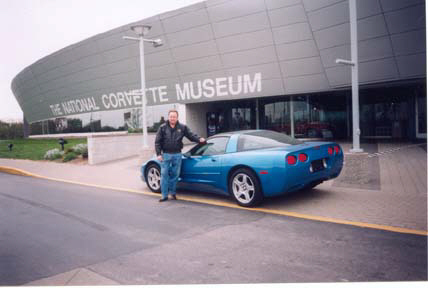 The picture we all want to have taken. I finally got mine and I hope you got yours.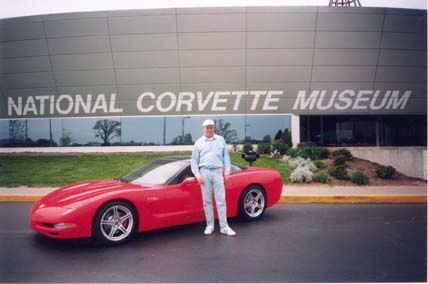 The Cookout
How would you like all these Corvettes in your front yard. Many thanks to Wendell Strode, the Corvette Museum Executive Director, for throwing a great cookout.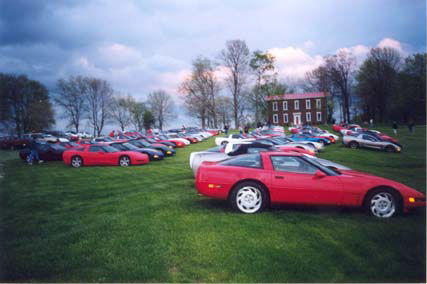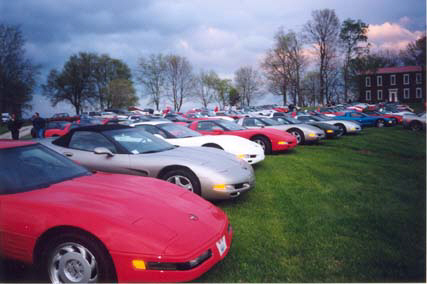 Here the Delaney's are packing up to head home. What's this about an in-the-room-pool?
What a great event! Thanks to Dan and Jake, the great crew at the Museum, and all the GM folks who gave their time to do the seminars. If you missed out this year, make sure you make it next year.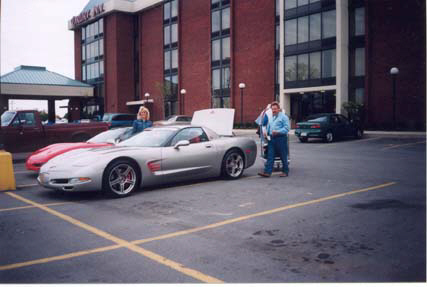 Finally, what we all wait for. The transporter to deliver our new C5. Now if they only take my suggestion and make it possible to pick up our cars the day after they are made!!! Behind that transporter are hundreds of new C5's that will sit there for many days. Wouldn't it be great to see your car built on a Thursday and drive it away on Friday. Some saw their car built but have to wait about 3 weeks before they can take delivery.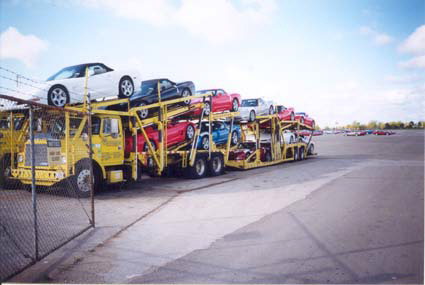 To all the GM employees: THANKS FOR BUILDING A GREAT CAR!